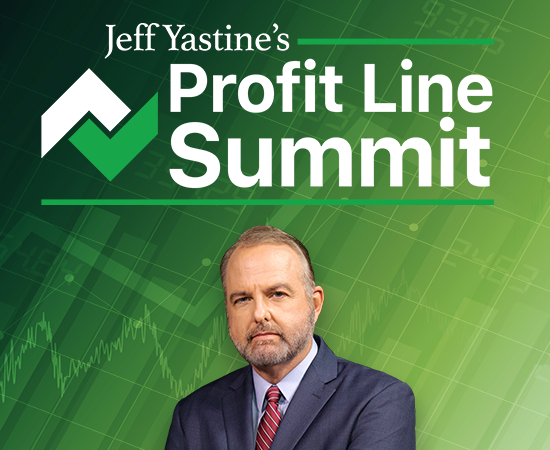 Patent-Pending "Profit Line":
A New Buy Signal That Often Flashes Before Stocks Soar
Thank you, again, for reserving your spot to attend Jeff Yastine's Profit Line Summit.
On October 22, I'll be revealing a cutting-edge, market-timing signal to the world for the first time ever.
I call it the "profit line." And it is patent-pending.
To my knowledge, in the incredibly simple way you're going to be seeing it, nobody else has ever caught this powerful indicator on a stock chart, in real time…
Not even Wall Street insiders.
At the summit, you are not only getting the opportunity to see it unveiled for the first time ever…
You'll discover the details behind how this profit line precedes the market's biggest windfalls…
You'll learn why it's never been seen, until now…
And, most importantly, you'll learn how you can start using our research and analysis, with this powerful new indicator, to help you achieve complete financial freedom…
Specifically, you'll have the opportunity to invest in three little-known stocks from the fastest-growing industries in the U.S.
The profit line just went off the charts in these stocks. That means massive profits could be just days or even hours away.
By investing in them now, you could put an extra six figures in your bank account within the next 12 months.
Possibly much, much more.
The opportunity for you to make $1 million in the next two years is not out of the question.
I realize that these are huge claims, and nothing's ever guaranteed in the markets.
That's why, running up to the event, I'm publishing articles, just like this one, to prepare you for the summit.
You can view each of them as they come online at a special website we've created: ProfitLineLive.com. And, for your convenience, we'll also be emailing them to you.
Profit Lining: A Collaborative Breakthrough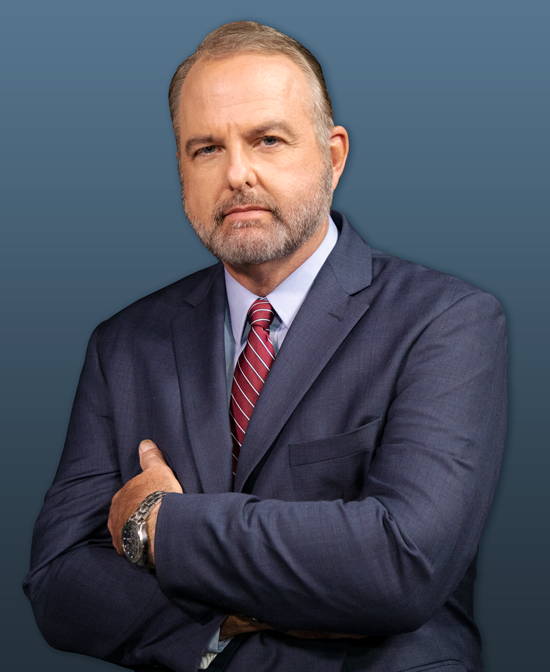 Again, my name is Jeff Yastine.
I've spent nearly the past three decades searching out and revealing the most powerful investment techniques to everyday investors.
You may recognize me from my time at the Nightly Business Report, where I earned an Emmy nomination broadcasting to millions of Americans, who, every night, tuned in to hear my financial guidance on the most important trends in the market.
I have spent my entire career speaking with the powerful, the influential and the informed … to crack their moneymaking codes.
Warren Buffett, the "Oracle of Omaha"…
Microsoft founder Bill Gates…
Millionaire Steve Forbes…
Southwest Airlines CEO Herb Kelleher…
Dell Computers founder Michael Dell…
And many more of the world's most successful businesspeople and investors.
I've been able to pick their brains about running multibillion-dollar companies and their investment strategies.
A few years ago, I committed to using my contacts to help build a "dream team" of elite financial experts to find powerful predictors of huge stock gains like this profit line.
Today, our team includes a former U.S. congressman and bestselling author … a famed economist and adviser of presidents and world leaders … a Wall Street legend and multibillion-dollar hedge fund manager … a former nuclear missile architect who is revered by many as one of the top traders in the world … and many other world-class financiers who are top experts in their fields.
Recently, we added a new and esteemed member to the team — a forensic accountant and seasoned investor — who brought this profit line to my attention.
Together, our mission is to connect everyday folks with extraordinary people and investments.
For me, the profit line is the culmination of our efforts. At the summit, you're going to see mountains of evidence that prove it.
But today, I just want to show you one amazing thing.
24,267% Cumulative Gains…
Take a look at this chart…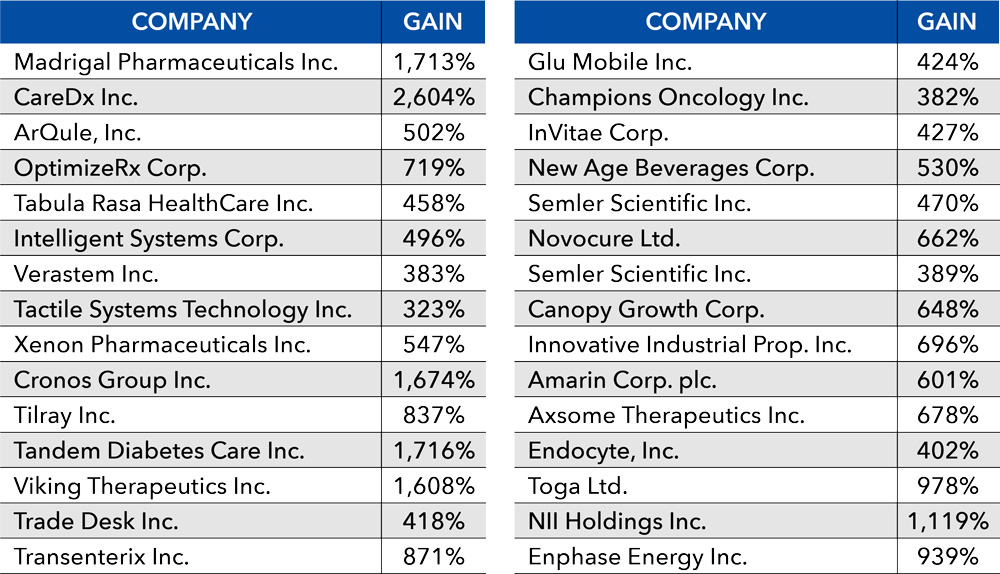 If you would have been able to put the profit line to use, before now, you could have had the chance to secure cumulative gains amounting to an extraordinary 24,267% all in the last 12 months, according to our back tests.
I've mentioned it before, but a picture is worth a thousand words.
1,713% on Madrigal Pharmaceuticals…
837% on cannabis company Tilray…
978% on app developer Toga Limited…
939% on utility company Enphase Energy…
1,716% on medical device manufacturer Tandem Diabetes Care.
Our profit line would have appeared in their stock charts right before they went on to produce incredible gains.
And this is just a small sampling of the gains our proprietary profit line has pinpointed in our testing.
Look, our team has devoted thousands of hours and millions of dollars in an effort to give everyday investors an edge over Wall Street.
We've scoured 17 years of historical data.
And we've discovered an incredibly powerful indicator — the profit line — that is capable of producing gains like these.
To learn more, stay tuned for my next article — or you can visit ProfitLineLive.com to read it.
In it, you'll begin to see how this profit line can take advantage of an important weakness in Wall Street's computer programs to produce astronomical gains.
Sincerely

Jeff Yastine