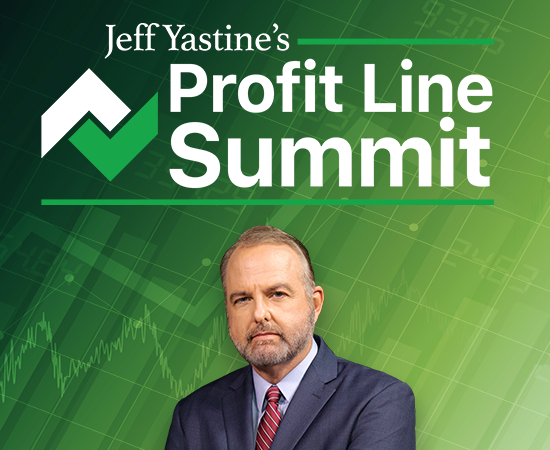 Patent-Pending "Profit Line":
Something Big You Haven't Seen Yet…
Hi. I'm Jeff Yastine.
I wanted remind you to attend the historic online event that I'll be holding on Tuesday – Jeff Yastine's "Profit Line" Summit.
And I wanted to show you something you haven't seen before … where this "profit line" would have appeared in individual stock charts.
Of course, I can't reveal the actual "profit line" here, but…
At the summit, you'll see how this profit line would have appeared right before our back tests show shares of Turtle Beach Corp. — a small video gaming company — produced an extraordinary 1,270% gain…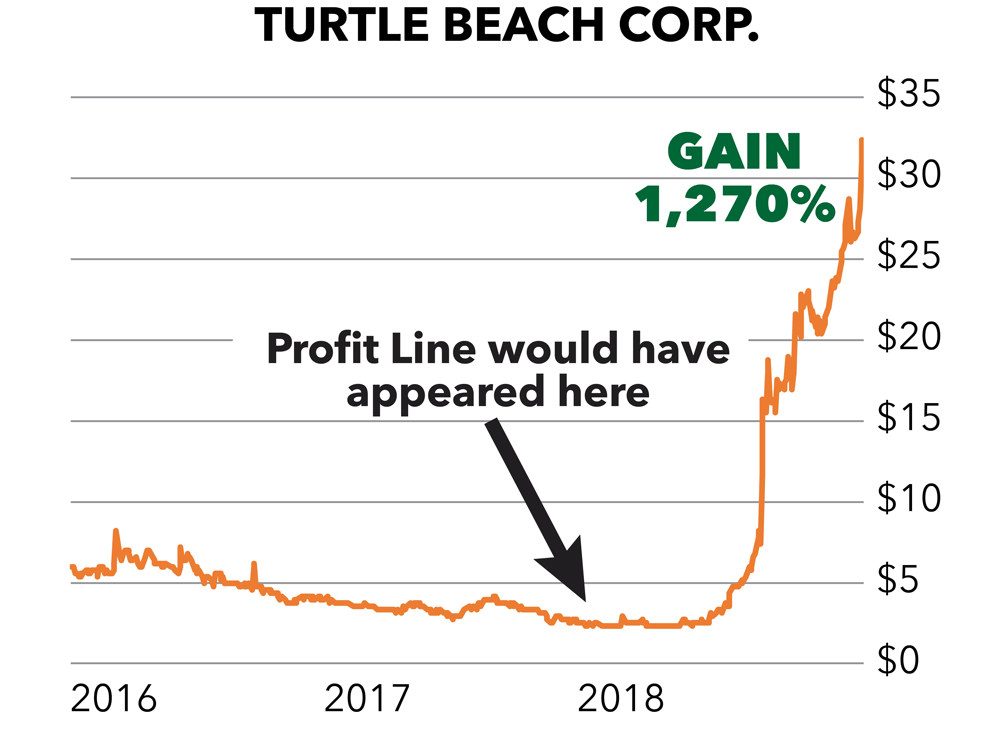 A 1,270% gain.
Before Cronos Group Inc. — a cannabis investment firm — gained 1,747%.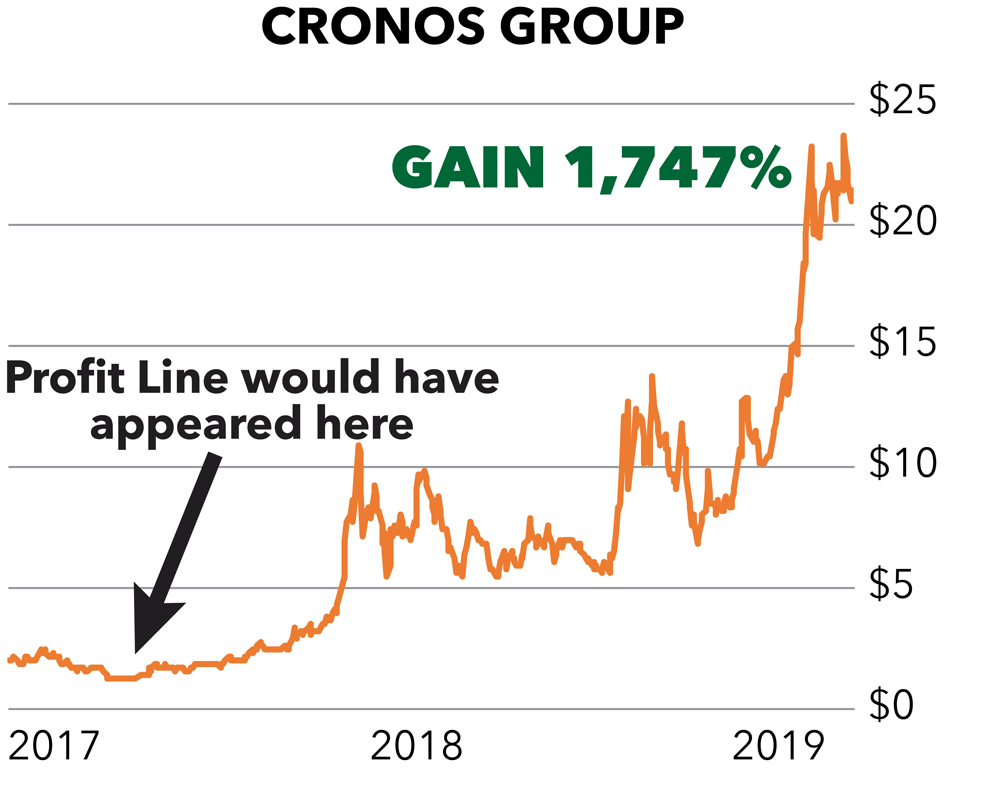 And before AxoGen Inc. — a little-known biotech company — produced an incredible 2,297%.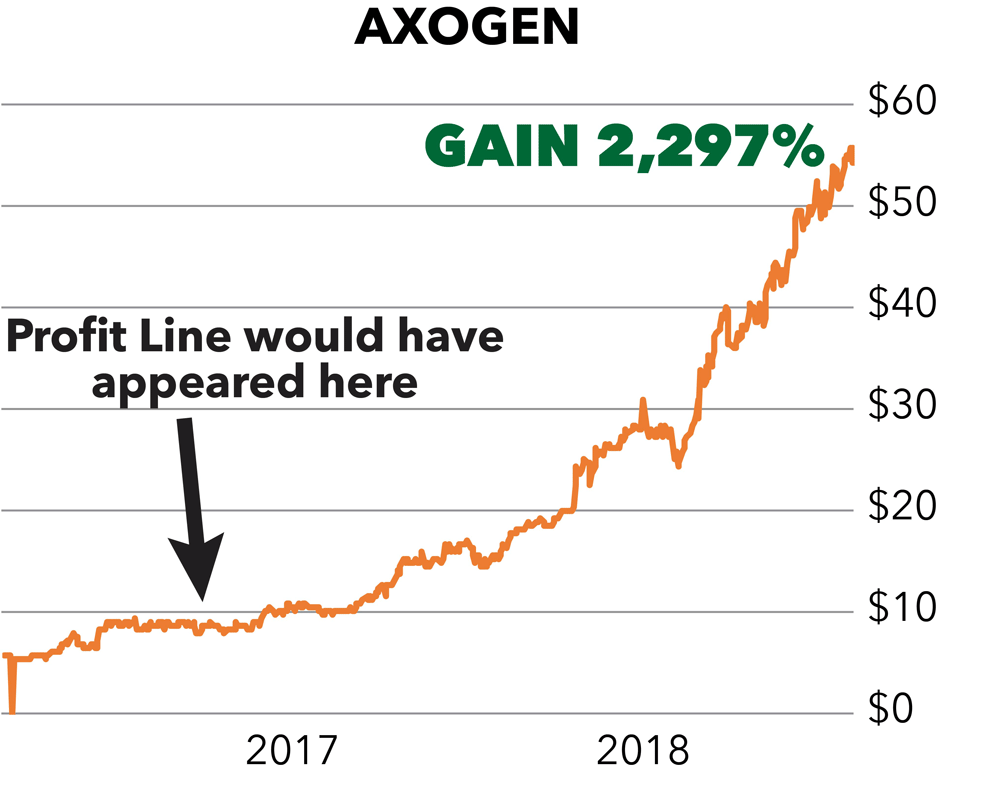 Of course, these are rare and exceptional instances, and there is a lot more that goes into identifying stock gains like these.
But the profit line is such an important part of the equation that we applied for a patent on it.
And at my free summit:
I'll reveal the profit line for the first time ever and show you why it's so effective at identifying high-octane stocks across the board.
I'll reveal how it helps us exploit a massive weakness in Wall Street's sophisticated computer algorithms … giving you the chance to ride them to incredible highs.
I'll explain how you can start using this profit line immediately, giving you the opportunity to add up to $100,000 or more to your portfolio in the next 12 months … and $1 million within two years.
I'll introduce you to the chief financial officer, forensic accountant and investing genius who brought this patent pending indicator to my attention.
And I'll give you details on three stocks where this profit line has just appeared … telling us they could skyrocket as much as 1,000% or more in just days.
These three stocks are locked and loaded. They are from some of the hottest sectors on the planet: cannabis, biotechnology and artificial intelligence.
Invest in them, and you could have the opportunity to make an extra $100,000 in the next 12 months.
A $1 million profit in the next two years is entirely possible.
And you can do it without using options, without leverage and without holding stocks for years on end.
All you do is wait for our analysis of the profit line after we see it appear, choose to buy ordinary shares — and you could have the chance to collect a string of massive windfalls in a short amount of time.
You do not want to miss this historic event.
Make sure to mark Tuesday, October 22, 1 p.m. EDT on your calendar.
You won't have to leave your home to be a part of it. So it couldn't be simpler to attend. And I guarantee you'll be happy you did.
I can't wait to see you at this historic event.
Sincerely

Jeff Yastine